Private sector think tank specializing in MICE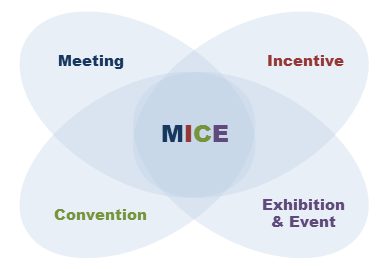 The MICE Research Institute engages in consulting and PR activities related to MICE as well as practical surveys and research throughout Japan focused on "MICE strategy design" and "turning MICE facilities into financially viable enterprises." Through these activities, we aim to contribute to enhancing Japan's international MICE competitiveness and revitalizing regional economies, thereby promoting the tourism industry in Japan as a whole toward realizing the objective of becoming a tourism-oriented nation.
News
Jan. 20, 2020
Published article titled "Best practice of MICE legacies" in Winter 2020 issue of NETT(North East Think Tank), Development Bank of Japan.
Jan. 6, 2020
Published articles titled "Report: ICCA Asia Pacific Summit 2019" in January issue of MICE Japan.
Aug. 5, 2019
Published articles titled "MICE venue as local stakeholder" in July & August issue of MICE Japan.
Feb. 22, 2019
Keiko Nishimoto, CMP, Chief Researcher, lectured at MICE Network Okinawa on education program in global MICE industry.
May. 26, 2017
Published article titled "Supporting Scientific Fields as MICE Destinations" in Spring 2017 issue of email newsletter
May. 26, 2017
Published article titled "World Exhibition Trends" in Spring 2017 issue of email newsletter
Feb. 10, 2017
Published article titled "MICE in the Community: Leveraging a Marketing Perspective" in Winter 2017 issue of email newsletter
Feb. 10, 2017
Published article titled "Japan's Strengths and Challenges in Becoming a Leading MICE Destination" in Winter 2017 issue of email newsletter
Nov. 7, 2016
Contributed article to November issue of MICE information magazine "MICE Japan"
Nov. 1, 2016
Published article titled "What to Think About MICE Strategies" in Autumn 2016 issue of email newsletter
Jul. 21, 2015
Our study measured the economic ripple effect of a domestic medical association conference held recently at the Nagoya Congress Center
Jul. 1, 2015
Junji Yoshioka, Director, appointed Chairman of the Board